Regular price
Sale price
$12.00 USD
Unit price
per
Sale
Sold out
Share
The paper clip is our muse: a ubiquitous item that we often don't even consider in day to day life...and yet, somehow, they caught our attention more than a decade ago, and we've been collecting and learning about them ever since (we'll get into all the reasons why below).
At the time of this listing, there are no small (.5" wide by .75" tall) owl clips or round-eyed large (.67" wide x 1" long) clips available for sale on eBay or Etsy, nor have any vintage ones sold on eBay in the last three months -- so while we're sure some of you will stumble across them at an estate sale or wherever, and others of you are smugly clutching your pocket protectors at this very moment, it's safe to say that ease of access to these bits of history are generally out of 'I want it now' reach (sure, you can get new #3 clips at the big box, but as with so much other cheaply manufactured schtuff these days, they don't compare).
So - since we don't know when we'll stumble across more of these, we're divvying them up and pricing them as precious: when you choose this listing, you will get six original vintage clips in the size of your choosing (small - 1/2 x 3/4" or large - 2/3" x 1", specifically with the old style rounded eyes).
Use them sparingly, enjoy them in moderation, and treasure them always: as they should be.
View full details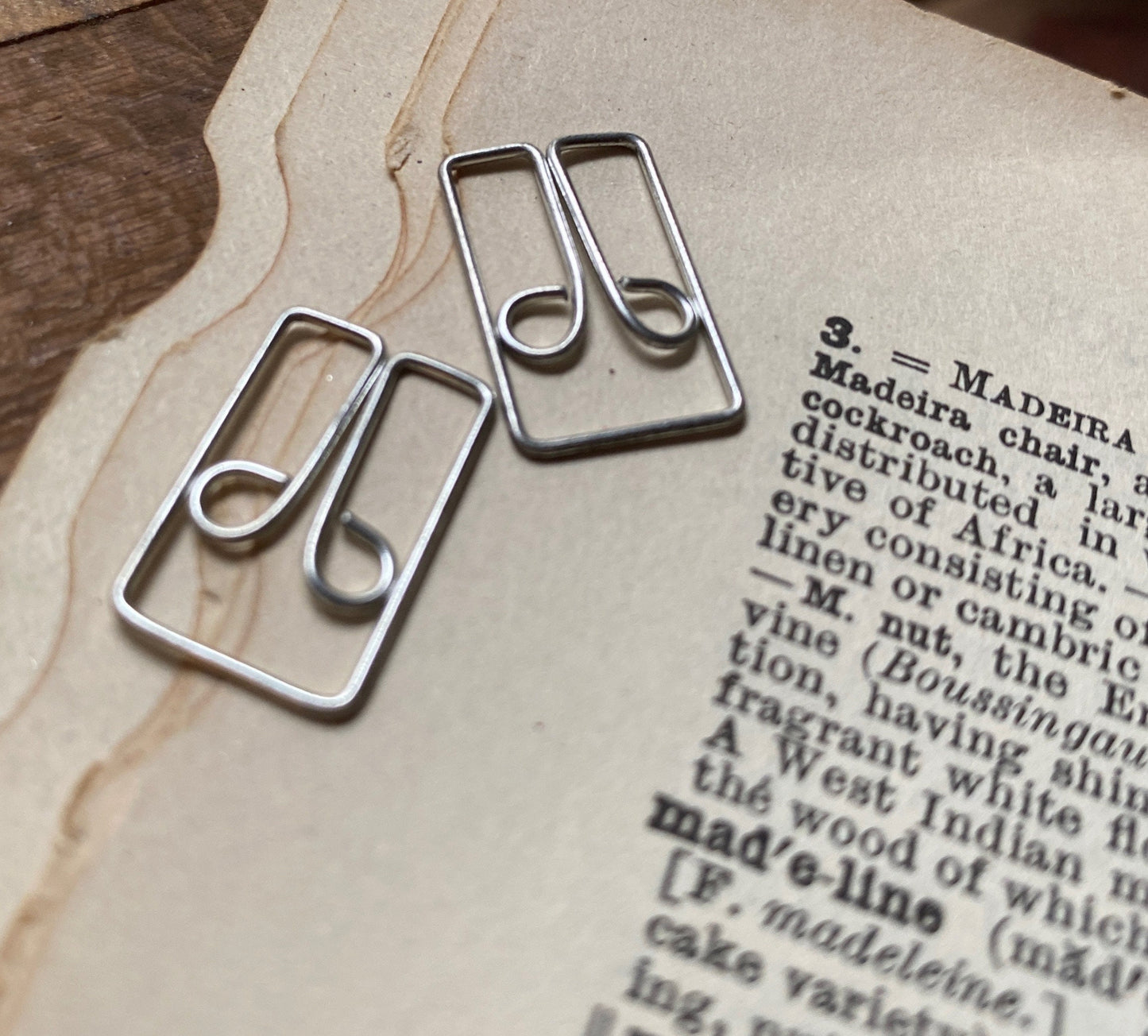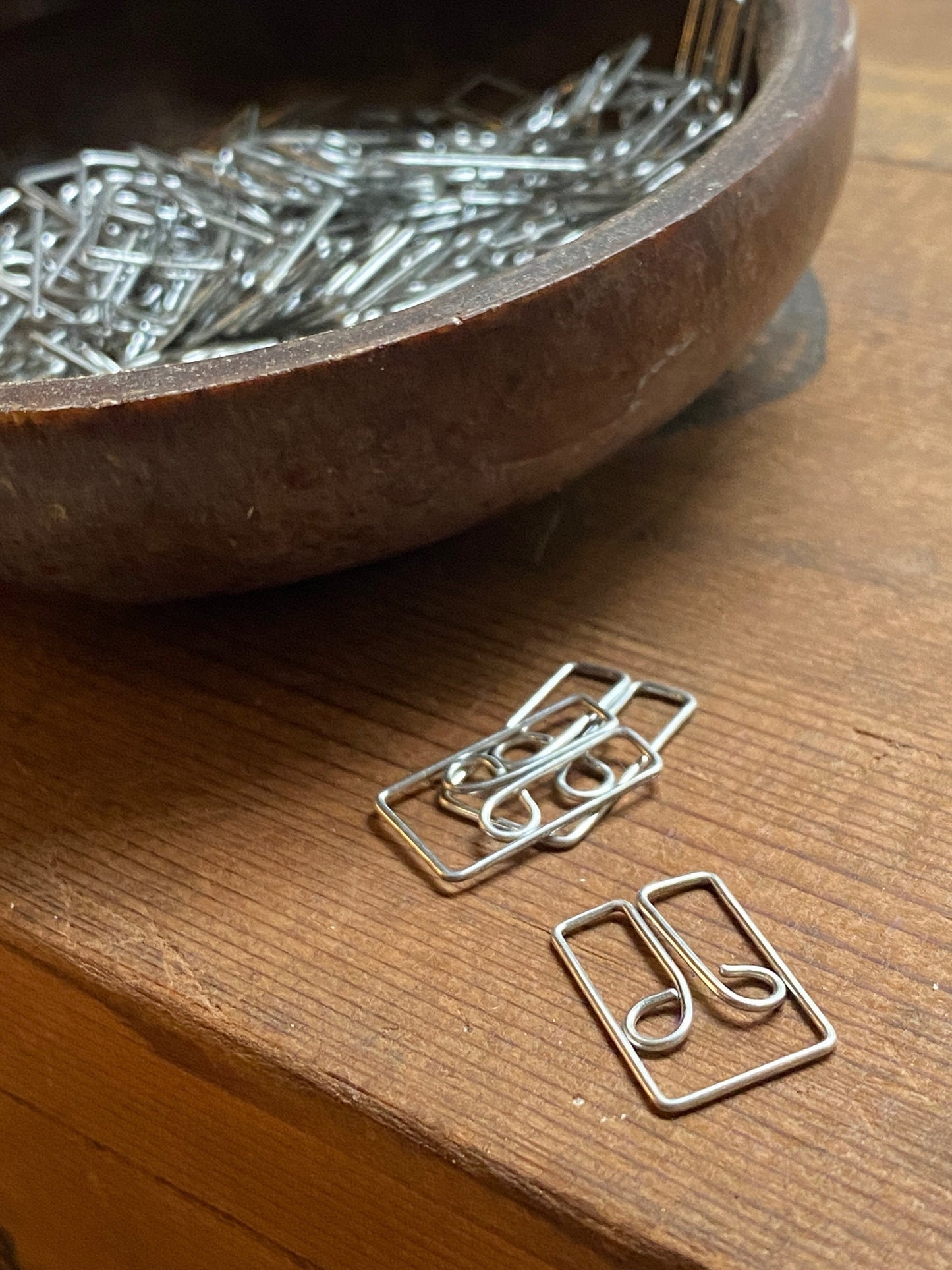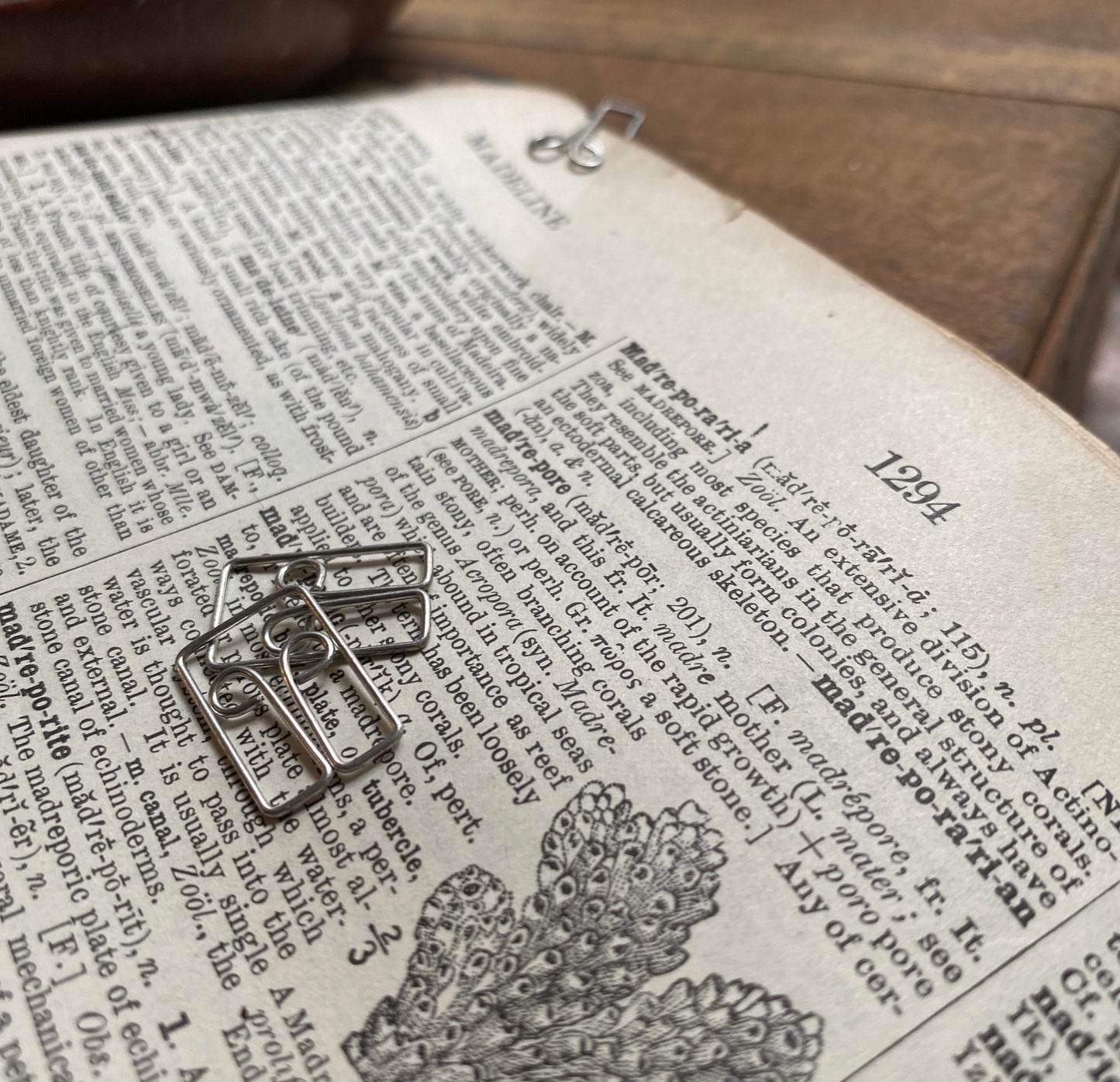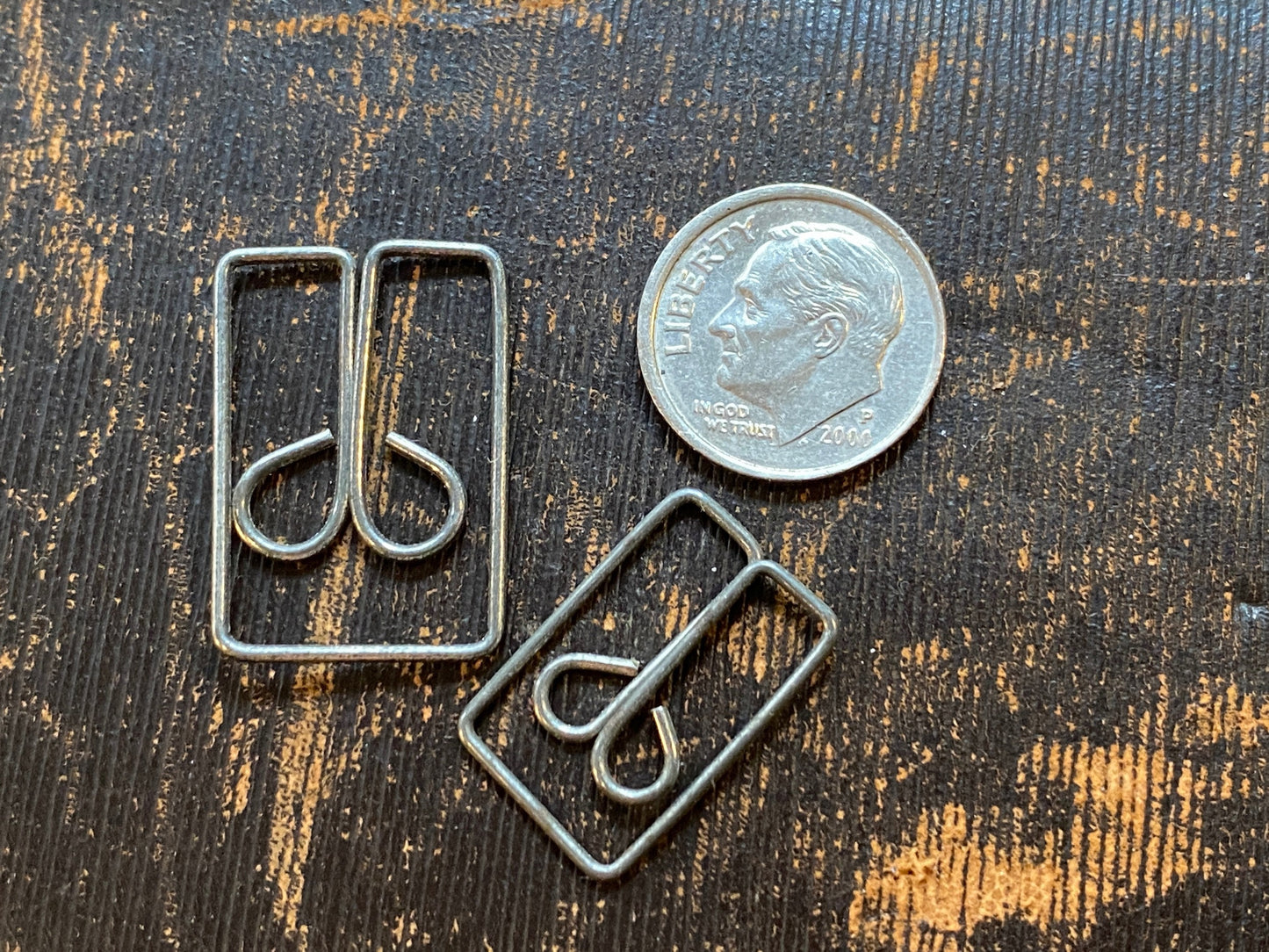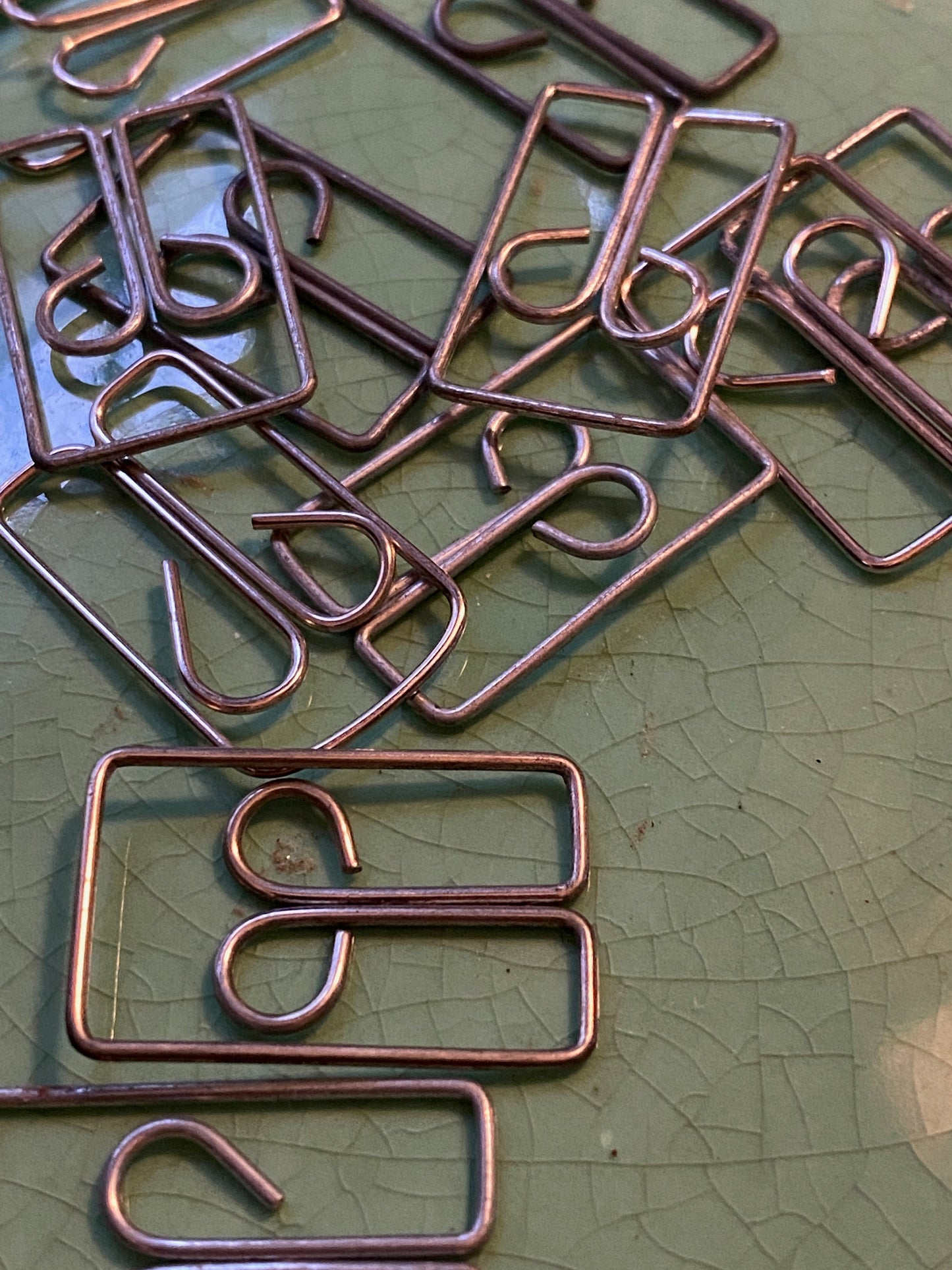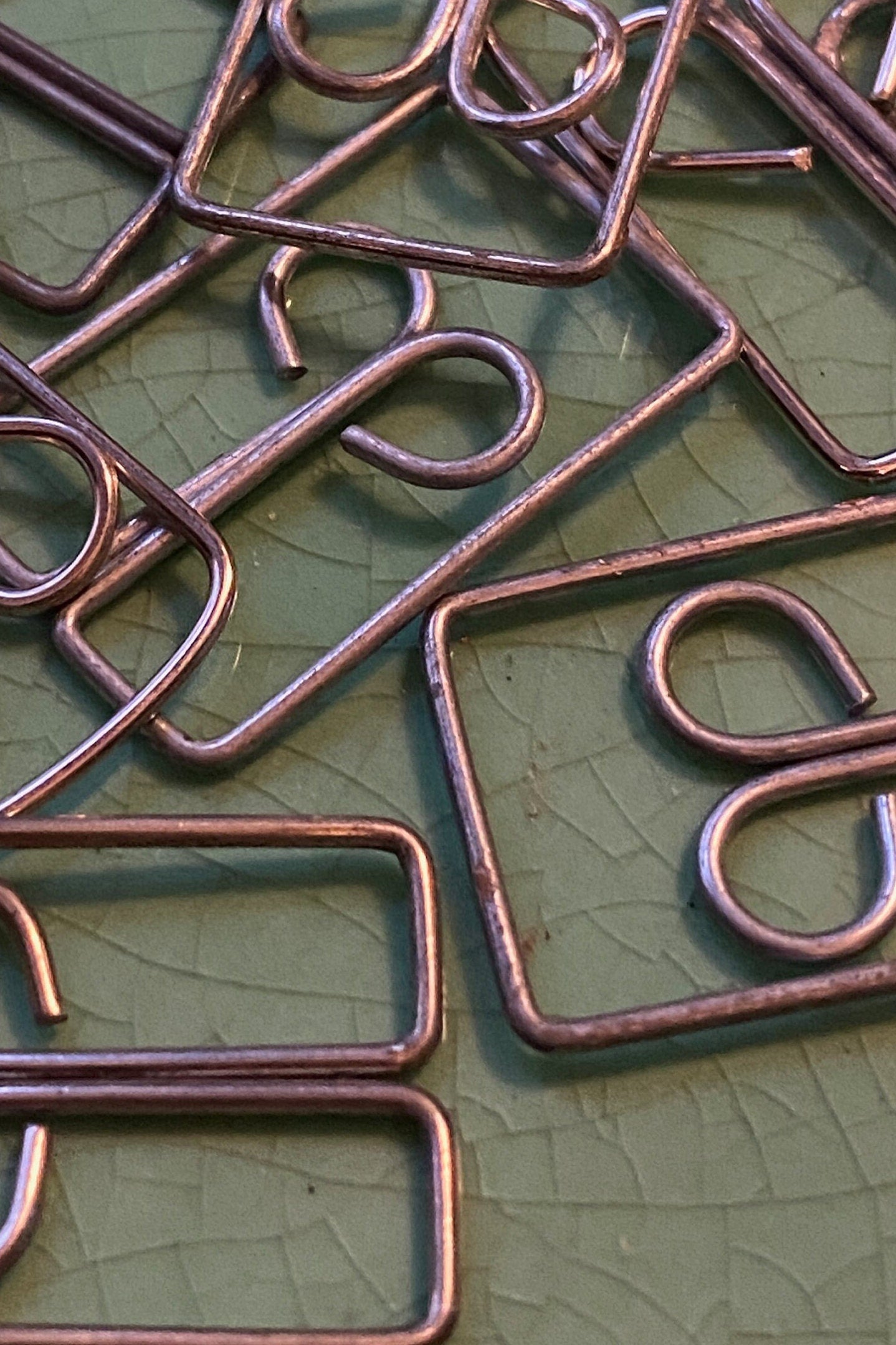 Shipping

• 100% secondhand packaging

• intentionally slow in-house service levels

• ground shipping only

This is climate-competent commerce, and we talk a bit more about each of these strategies on our 'official' shipping policy page:

The Fine Print

Proactive Satisfaction + Refunds

We have adopted a 'generally generous' approach to fulfilling many of our product listings, as sending a wee bit extra can avoid costly errors & 'fix it' shipments (besides, we find most folks appreciate the occasional freebie).

.

That said, if you would prefer to avoid the extras, we will gladly rightsize or downsize your order on request (product price would remain the same because more labor + less product = wash). If you prefer this option, please include a detailed order note to specify the quantity you wish to recieve (i.e. 'please send precise count of 7 for XYZ product').

.

As a rule, we discourage returns - but we also don't abide crappy customer experiences. To initiate issue resolution in the event that we miss the boat with your order (gaps happen!), head to our refund policy page (linked here - and at the bottom of any page) to get started.

Refund policy
'This is a phenomenal shop! Every little detail screams "love, care, quality, reduce, repurpose, reuse, upcycle!" Cannot recommend highly enough! I was blown away! My favorite new shop of 2022!'
-Kimberly, Long Beach CA
secondhand everything:
because the most sustainable goods possible are the ones that already exist.