Regular price
Sale price
$7.50 USD
Unit price
per
Sale
Sold out
Share
We've been writing thank you notes using our own scavenged-and-cooked-down black walnut ink for more than a year now. With this year under our belt and a second season of walnuts having landed, we've had a chance to test longevity, consider viability, and experiment with process: a bit of estate-salvaged isopropyl keeps this product both shelf-stable and on brand with our 100% reuse premise (our squirrel friends nom on the walnuts before we reclaim the husks).
If you'd like to test, gift, or travel with this goodness, our 5ml sample vial is a great option.
On the other hand, our appreciation of vintage Skrip inkwells is something we'd love to share with you -- so if you'd like to try one of those, we'll fill it with 2 ounces of our house-made ink and send it your way.

And then, we have a few liters of the good stuff bottled up for any number of creative uses: as a wash, dye, and stain (the heavy tannins in these nuts = no mordant needed). We've chosen to offer that by the ounce rather than trying to anticipate what creative thinkers might need. When you make a volume-based purchase, we'll filter/fill and ship a travel-safe, post-consumer container appropriate for the volume you've chosen to purchase.
View full details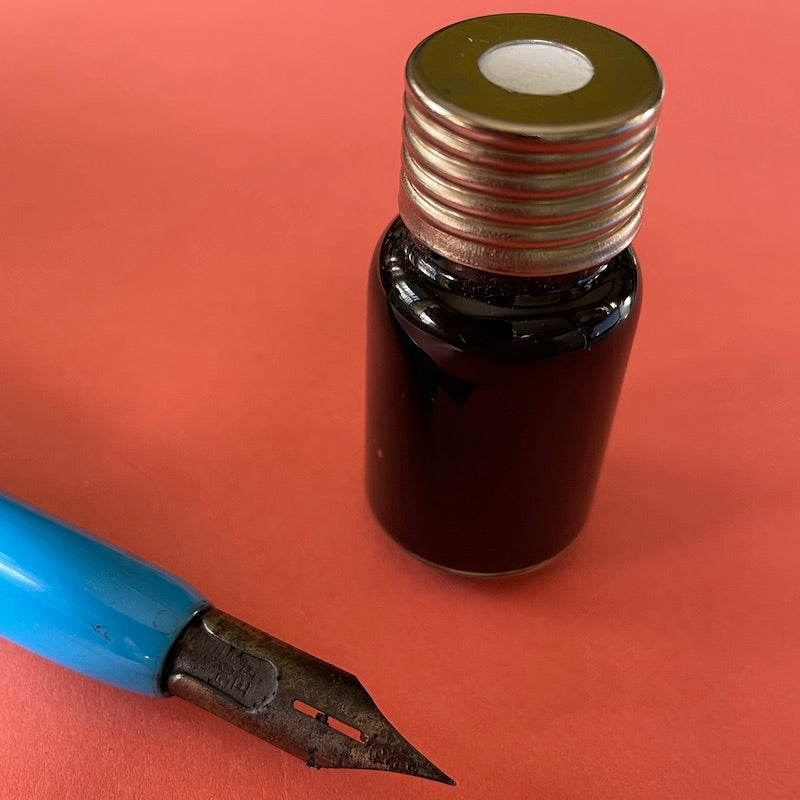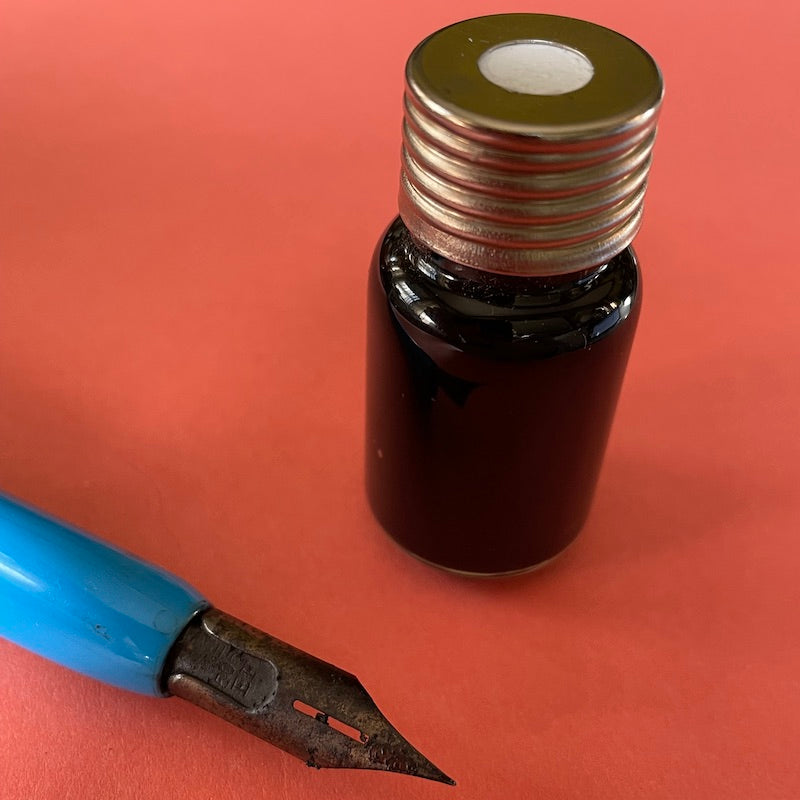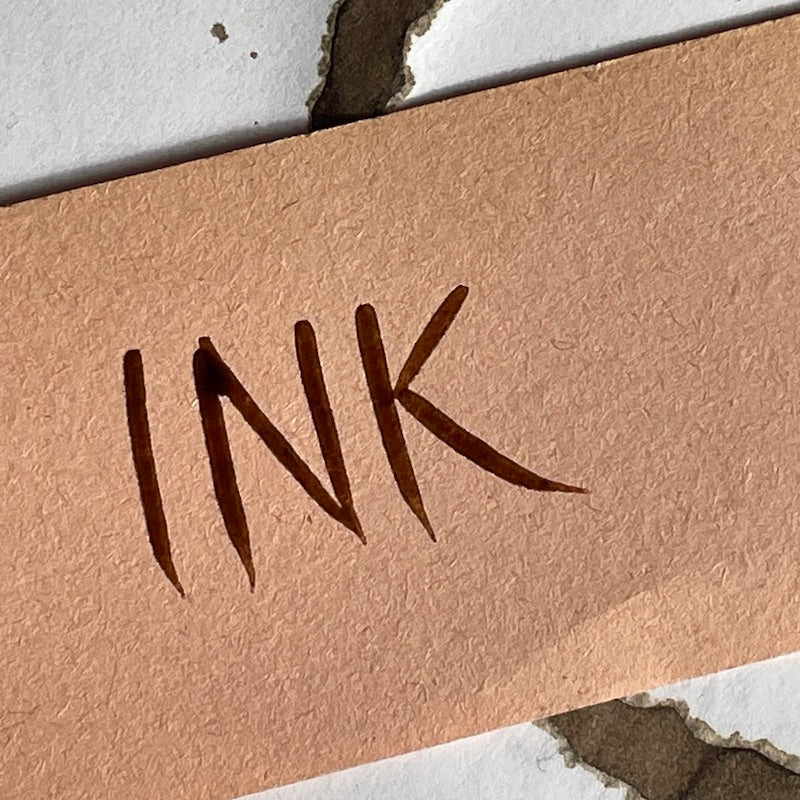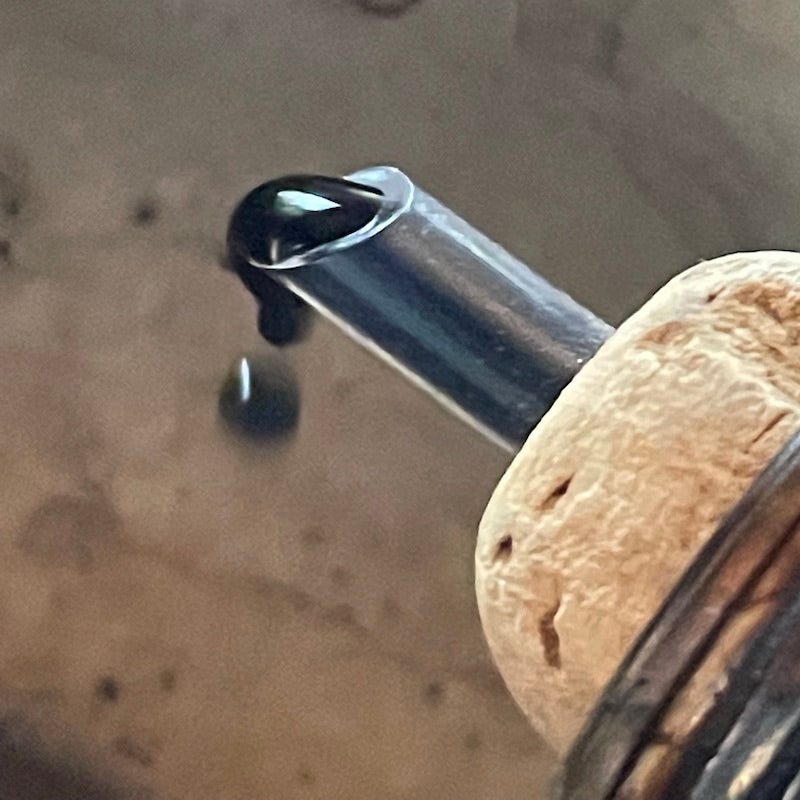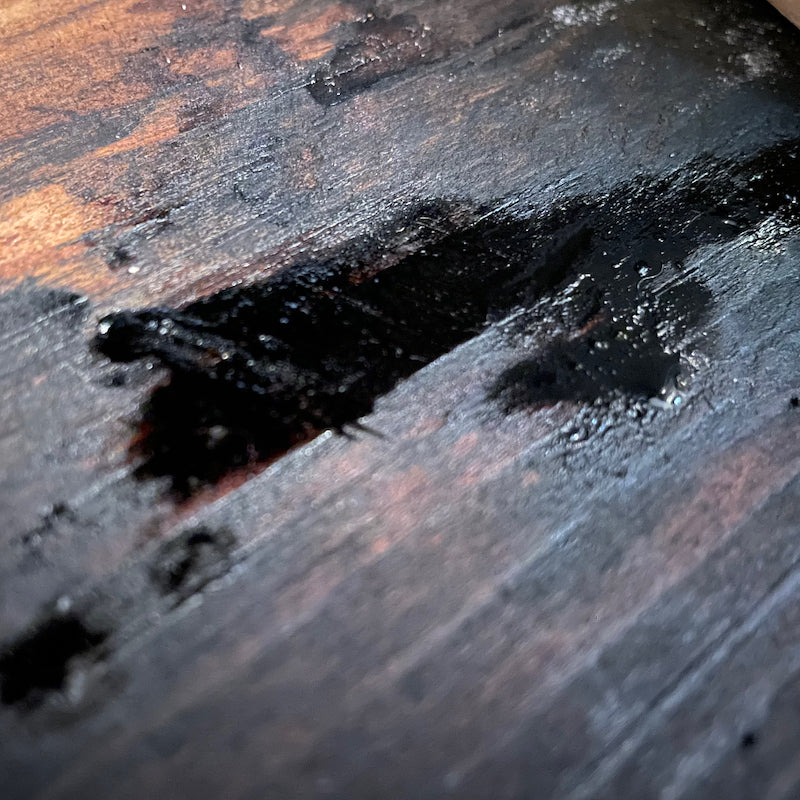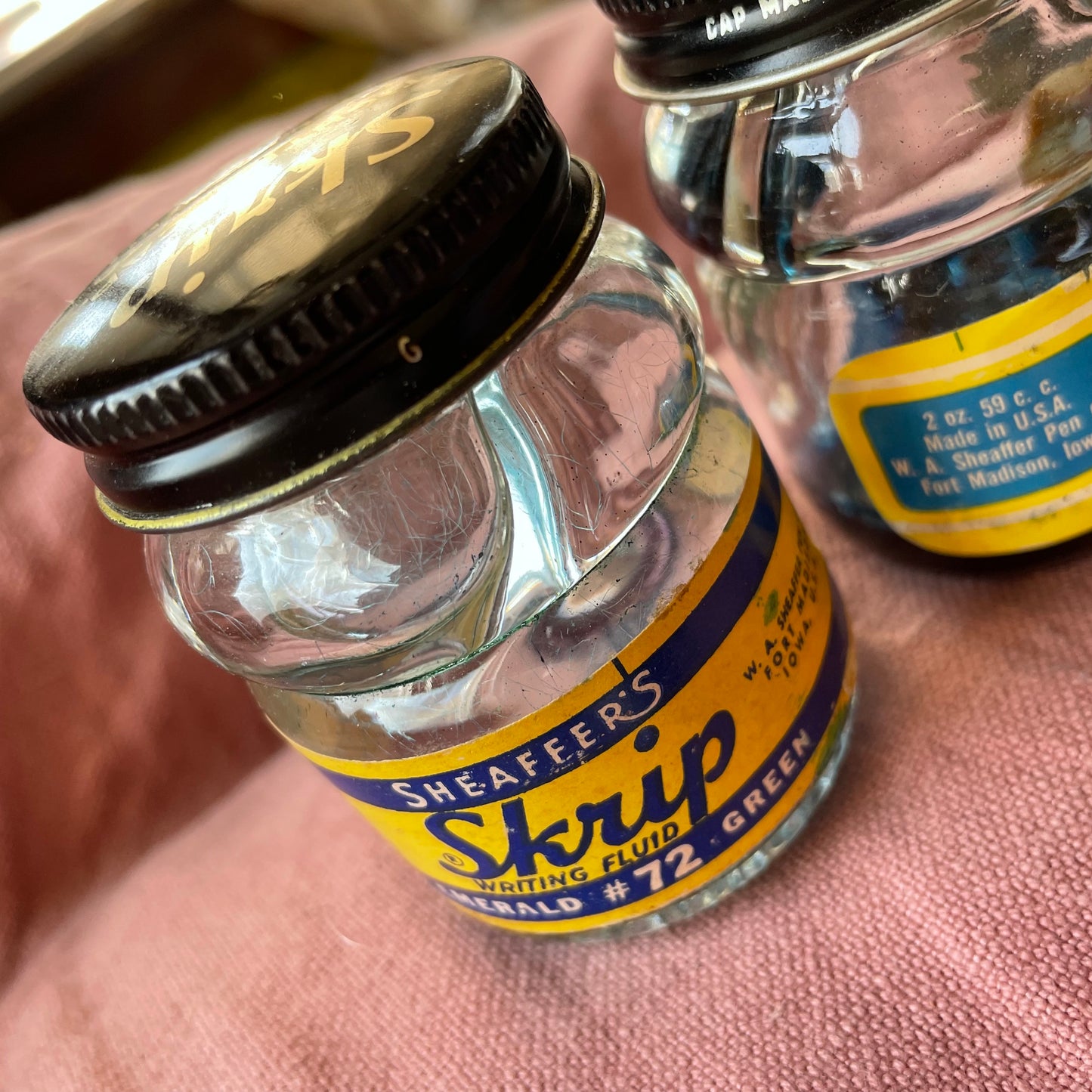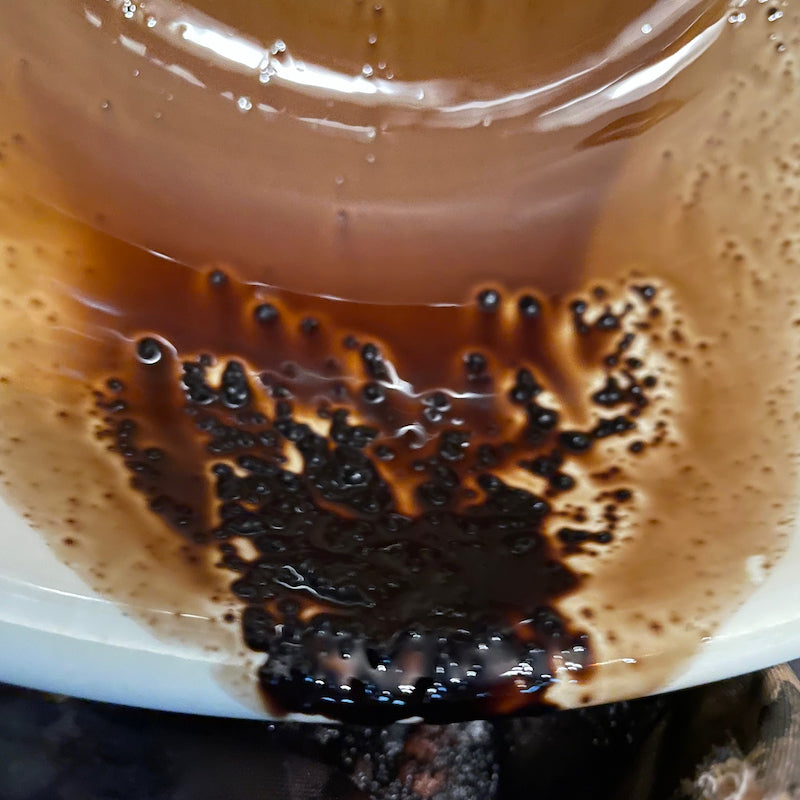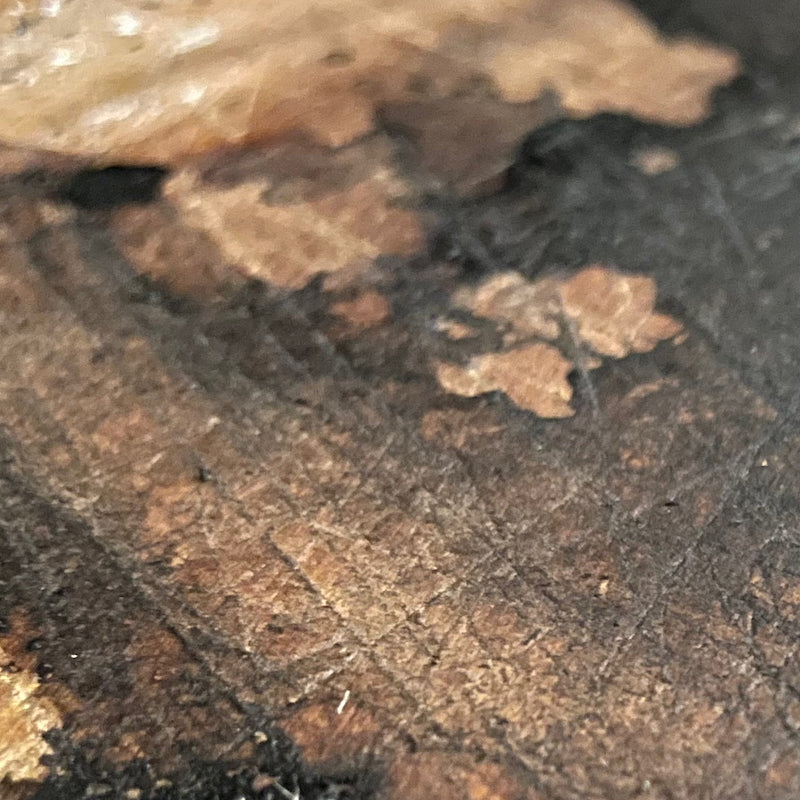 Shipping

• 100% secondhand packaging

• intentionally slow in-house service levels

• ground shipping only

This is climate-competent commerce, and we talk a bit more about each of these strategies on our 'official' shipping policy page:

The Fine Print

Proactive Satisfaction + Refunds

We have adopted a 'generally generous' approach to fulfilling many of our product listings, as sending a wee bit extra can avoid costly errors & 'fix it' shipments (besides, we find most folks appreciate the occasional freebie).

.

That said, if you would prefer to avoid the extras, we will gladly rightsize or downsize your order on request (product price would remain the same because more labor + less product = wash). If you prefer this option, please include a detailed order note to specify the quantity you wish to recieve (i.e. 'please send precise count of 7 for XYZ product').

.

As a rule, we discourage returns - but we also don't abide crappy customer experiences. To initiate issue resolution in the event that we miss the boat with your order (gaps happen!), head to our refund policy page (linked here - and at the bottom of any page) to get started.

Refund policy
'This is a phenomenal shop! Every little detail screams "love, care, quality, reduce, repurpose, reuse, upcycle!" Cannot recommend highly enough! I was blown away! My favorite new shop of 2022!'
-Kimberly, Long Beach CA
secondhand everything:
because the most sustainable goods possible are the ones that already exist.