Regular price
Sale price
$10.00 USD
Unit price
per
Sale
Sold out
Share
When you choose this listing, we will send you one repurposing-appropriate piano roll with yards and yards of tightly wound, visually interesting vintage paper for reusing in art, letter writing, lampshade making, zero waste product packaging, and more.
Rolls like these were a basement highlight of my childhood home. Late at night, a second-shift, blue collar job-working father would come home long after the rest of the house had gone quiet, and waking to the plinky sounds pushing up through air vents into a first floor bedroom was my cue to get up and join him for singing, song-selecting, and 1:1 time (rare for this first-shift kid).
This paper fascinated me then as it does now: handle carefully, lest you tear an edge or ruin the lace-like punched holes. Start slow, finish slow - you didn't want to be the one who tore off the little ring at the beginning or kept pumping air through the foot bellows as the song ended, pulling a taped inner edge from its sturdy cardboard core. You may see evidence of such damage - and/or sections with amateur repairs - in the roll(s) you receive - we want the usable ones to be useful in their current state when possible.
Most but not all rolls have words that read upward on the right side in blue or black: you read them at a fixed point as they pass by...
Your purchase will not be aged to the point of crispy edges (unless you like super broken down old bits and pieces like we do - in which case, please make a request and we'll make it happen).
We hope this offering is a useful and interesting addition to our post-consumer paper offerings! If you make use of it in ways not encouraged here, we'd love to hear about it (and/or share your results!). Boxes are not included with this listing (we use them to ship other products).
View full details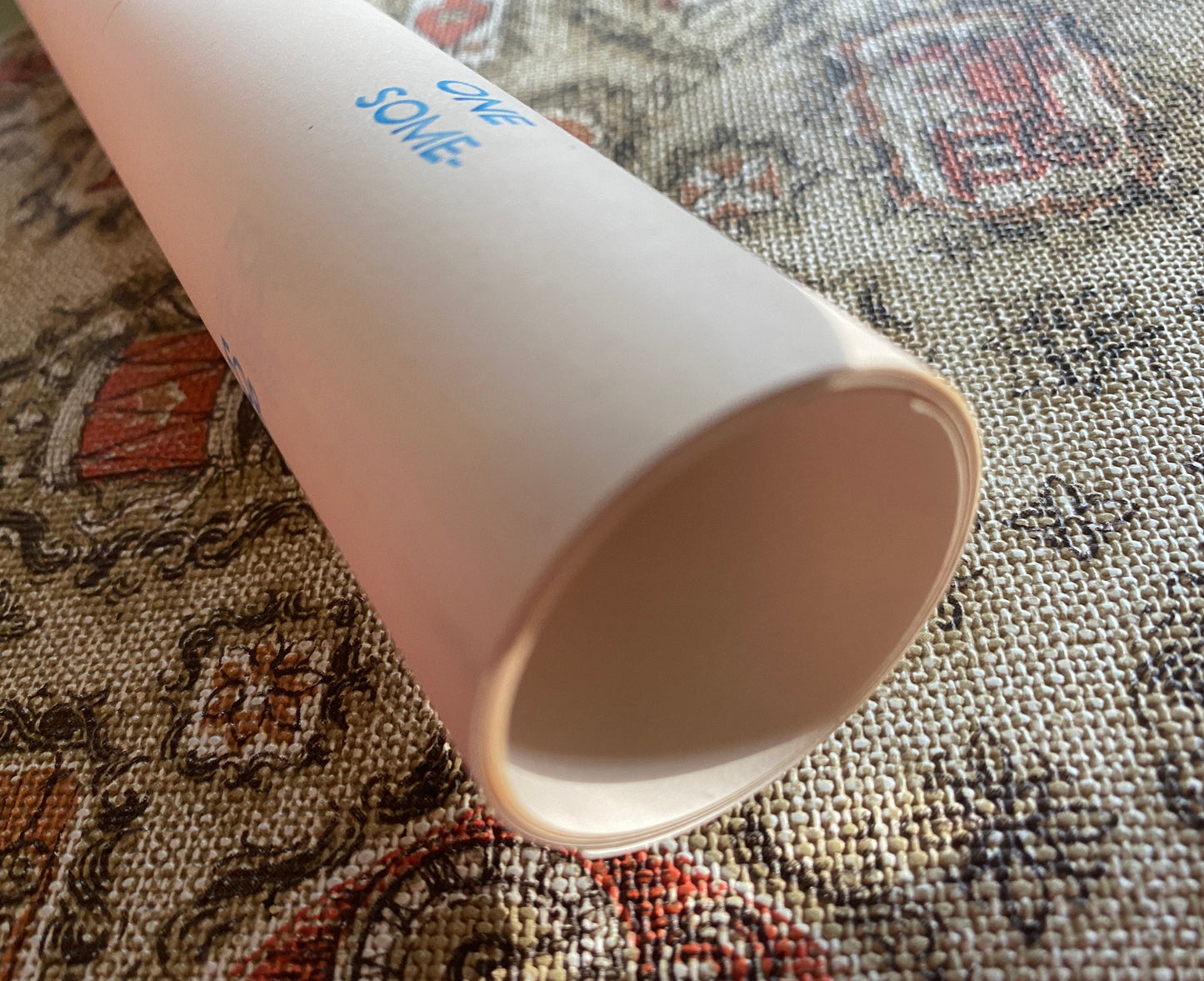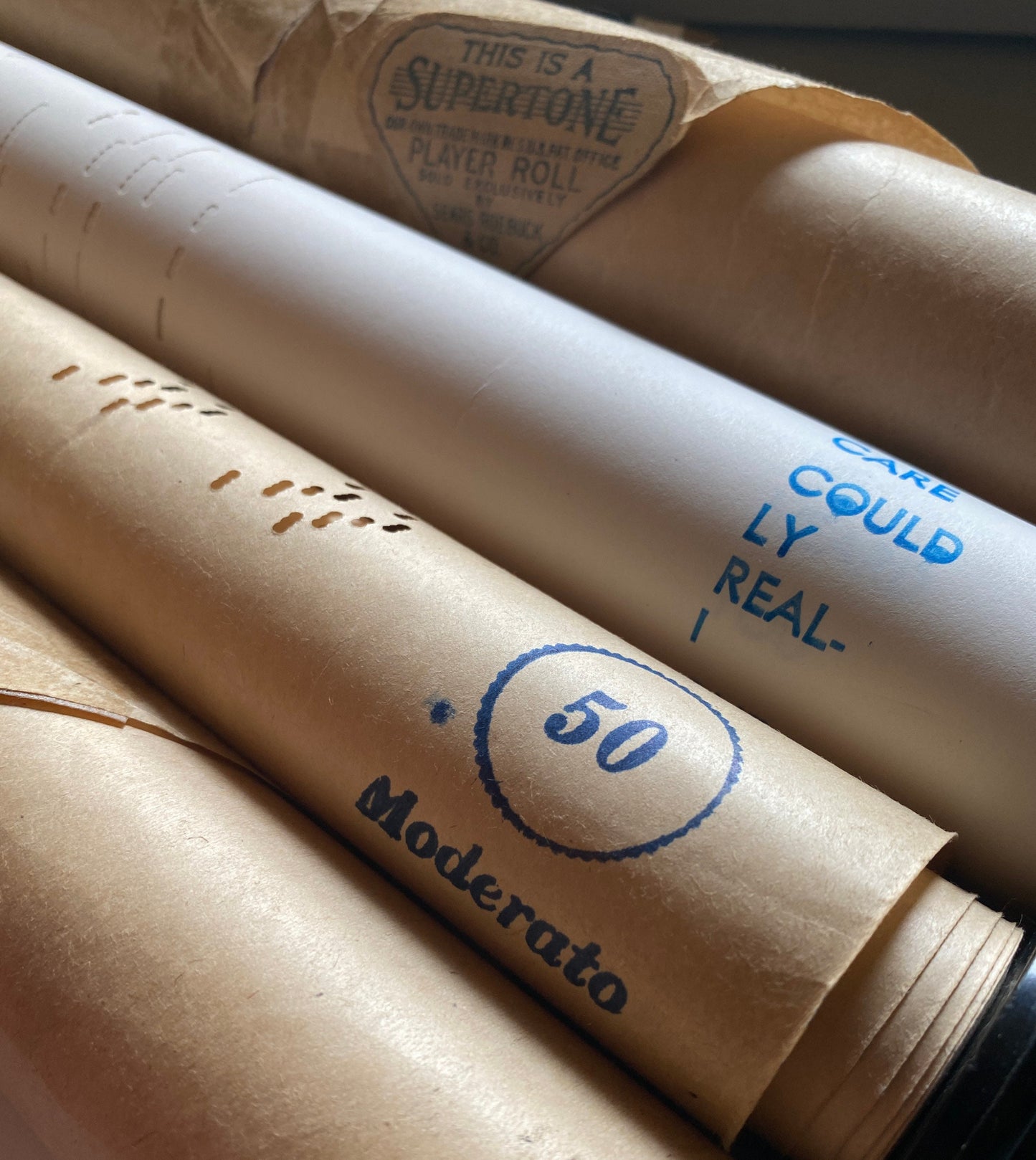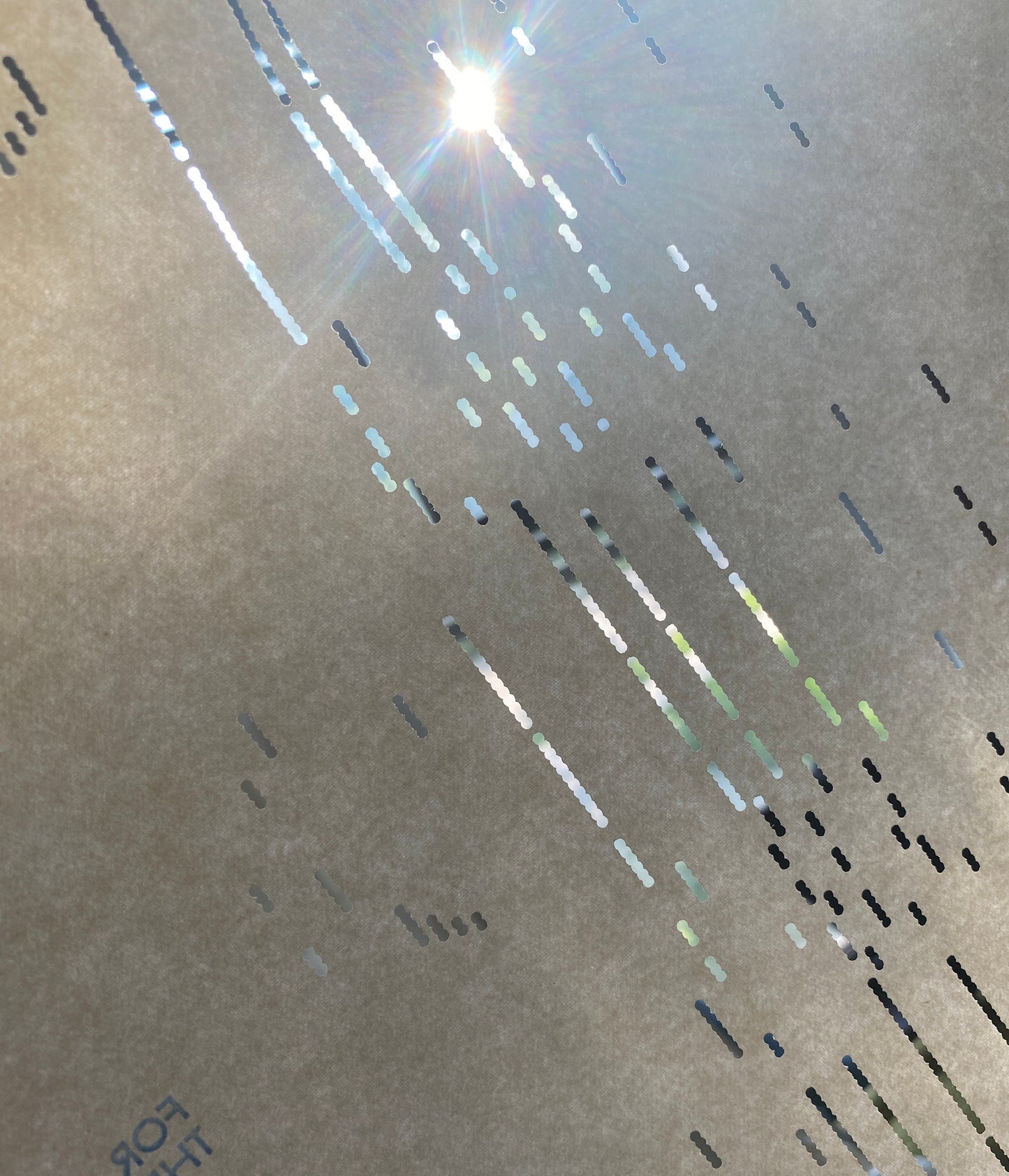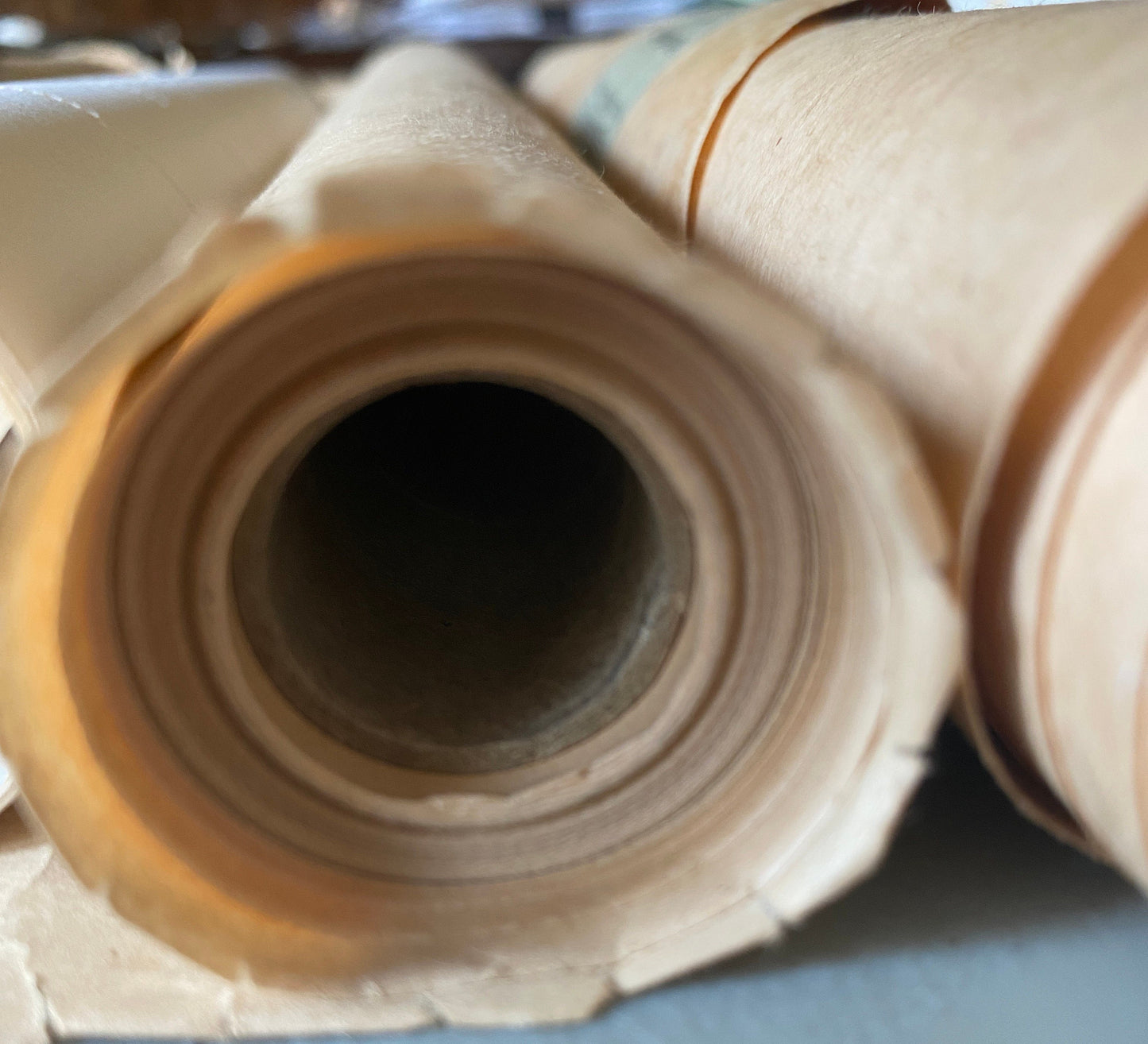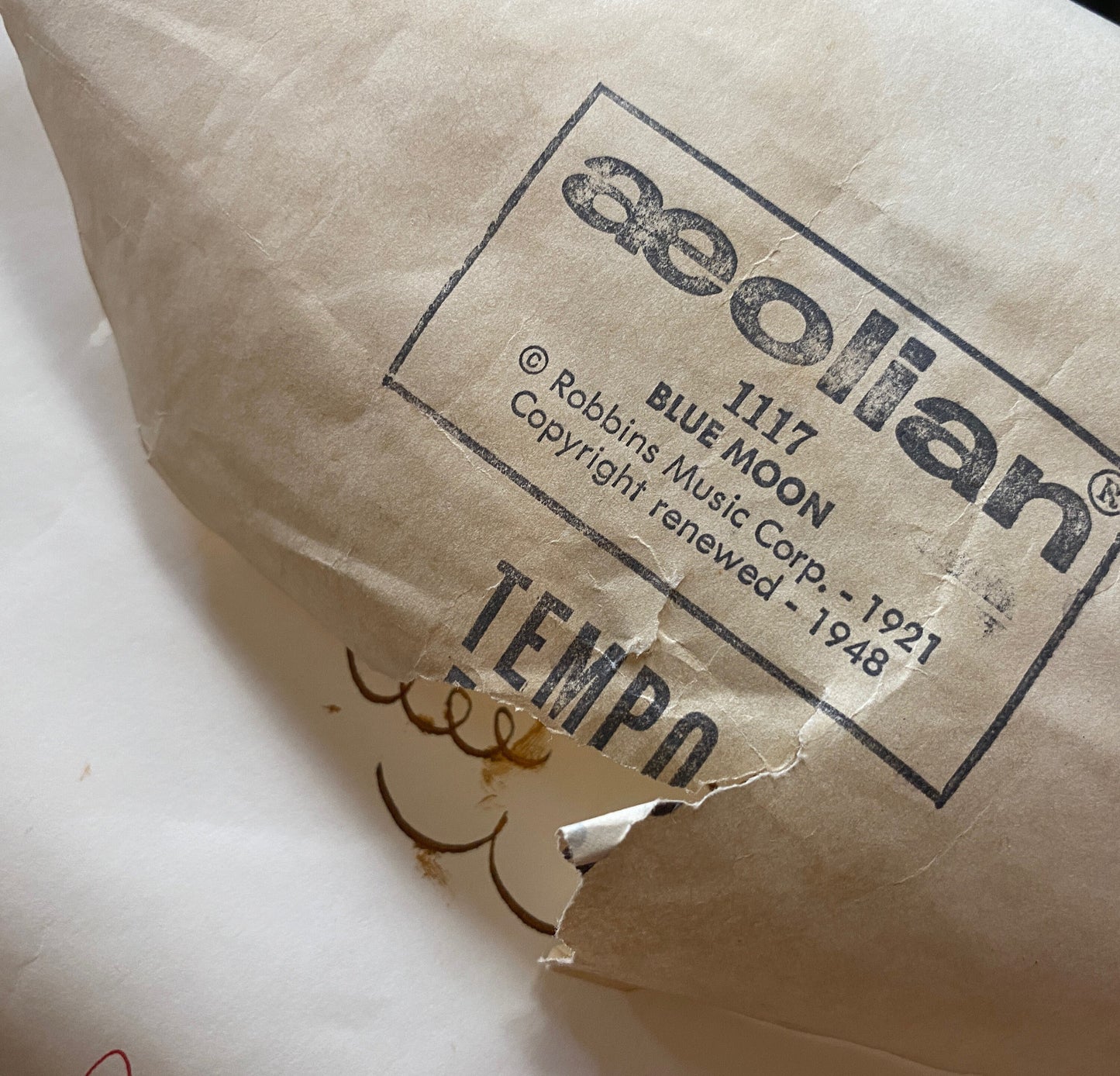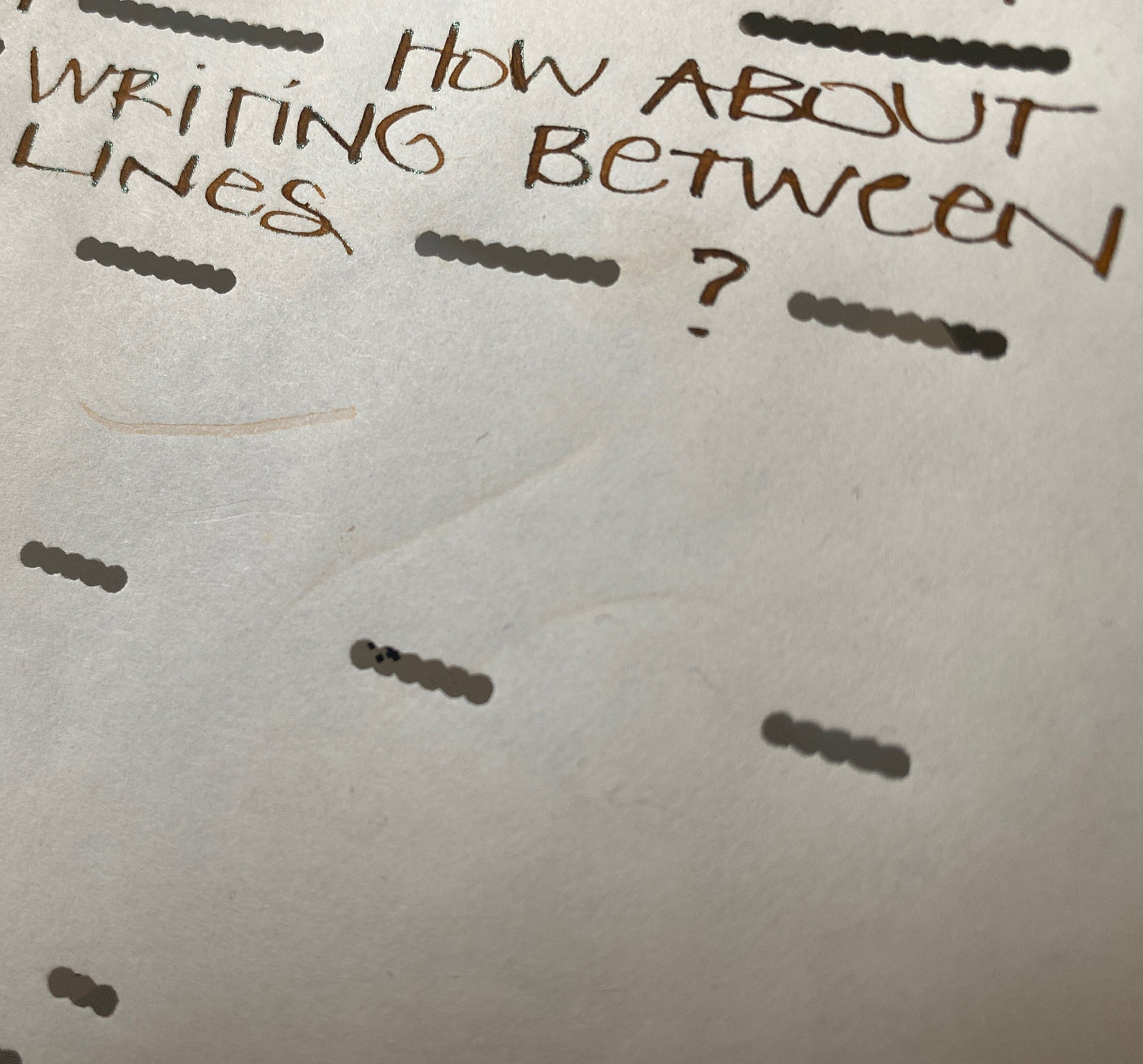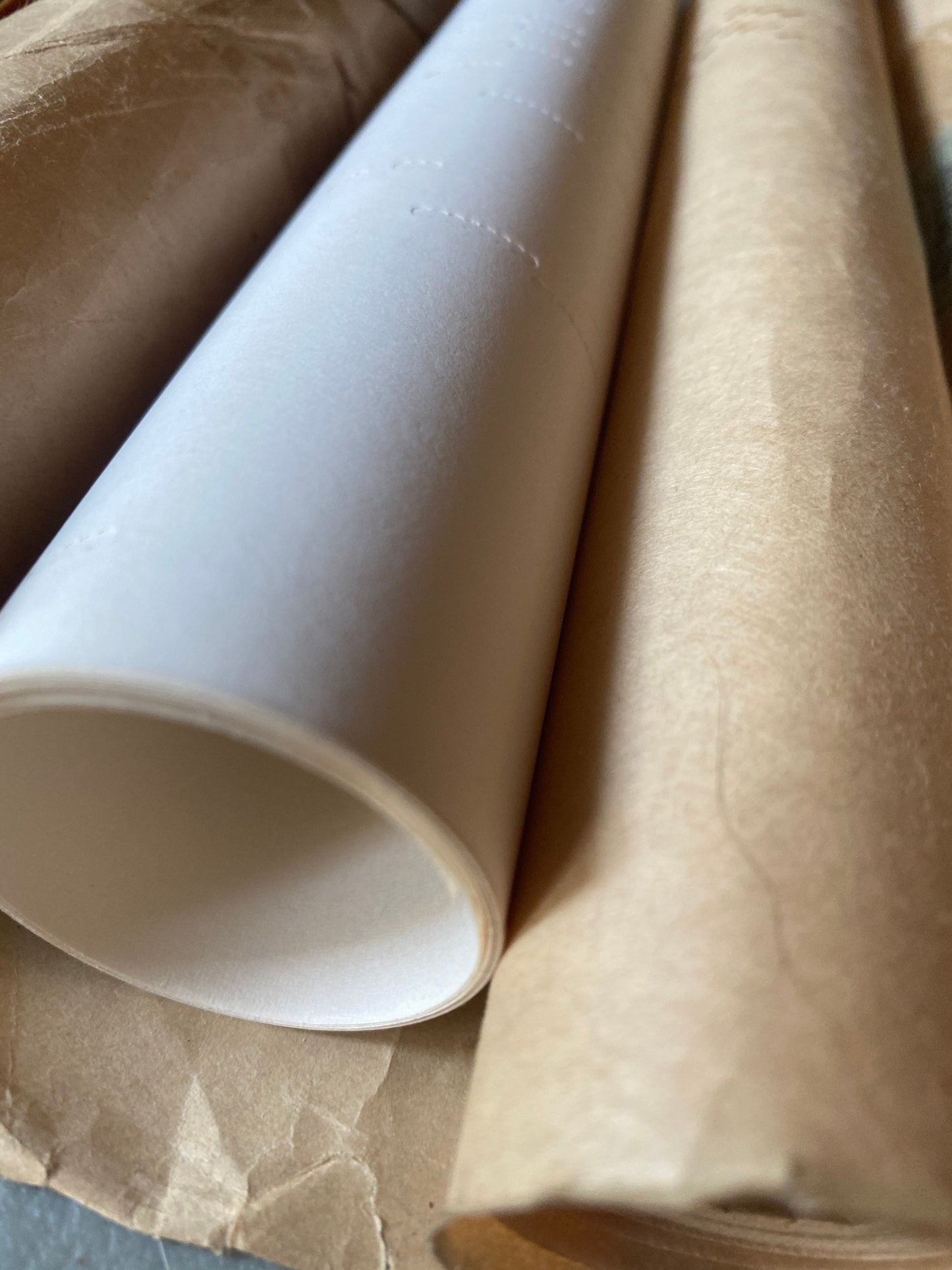 Shipping

• 100% secondhand packaging

• intentionally slow in-house service levels

• ground shipping only

This is climate-competent commerce, and we talk a bit more about each of these strategies on our 'official' shipping policy page:

The Fine Print

Proactive Satisfaction + Refunds

We have adopted a 'generally generous' approach to fulfilling many of our product listings, as sending a wee bit extra can avoid costly errors & 'fix it' shipments (besides, we find most folks appreciate the occasional freebie).

.

That said, if you would prefer to avoid the extras, we will gladly rightsize or downsize your order on request (product price would remain the same because more labor + less product = wash). If you prefer this option, please include a detailed order note to specify the quantity you wish to recieve (i.e. 'please send precise count of 7 for XYZ product').

.

As a rule, we discourage returns - but we also don't abide crappy customer experiences. To initiate issue resolution in the event that we miss the boat with your order (gaps happen!), head to our refund policy page (linked here - and at the bottom of any page) to get started.

Refund policy
'This is a phenomenal shop! Every little detail screams "love, care, quality, reduce, repurpose, reuse, upcycle!" Cannot recommend highly enough! I was blown away! My favorite new shop of 2022!'
-Kimberly, Long Beach CA
secondhand everything:
because the most sustainable goods possible are the ones that already exist.