Regular price
Sale price
$6.00 USD
Unit price
per
Sale
Sold out
Share
New old stock vintage. Sold in 5 yard lengths (cut to suit). Choose from paper twine, natural jute, or cotton cable cord.
Paper twine: Conelstan corded raffia (patented as part of process for decorating bowls w/ twisted raffia in 1952). New Old Stock
Jute: estate sourced, beautifully loose, hand-spun twine. Likely the oldest of these three options.
Cable cord: Gramco cable cord K-106. "factory tested to withstand an average pull of 33 pounds... For Builders and Carpenters, Chalk Line, Fishing, etc." Manufactured by Wm. J. Graham Co., Inc. Lowell, Mass 01854. Appears to be cotton (and from a time when materiality wasn't explicitly required). Gramco appears to have expanded into jump ropes in the 1960s. Fun!
View full details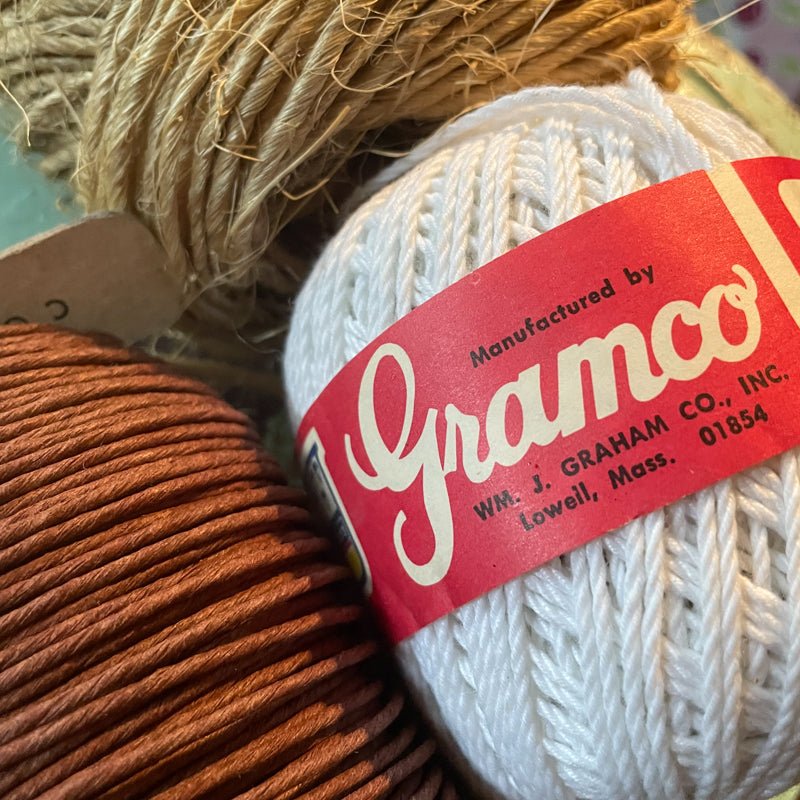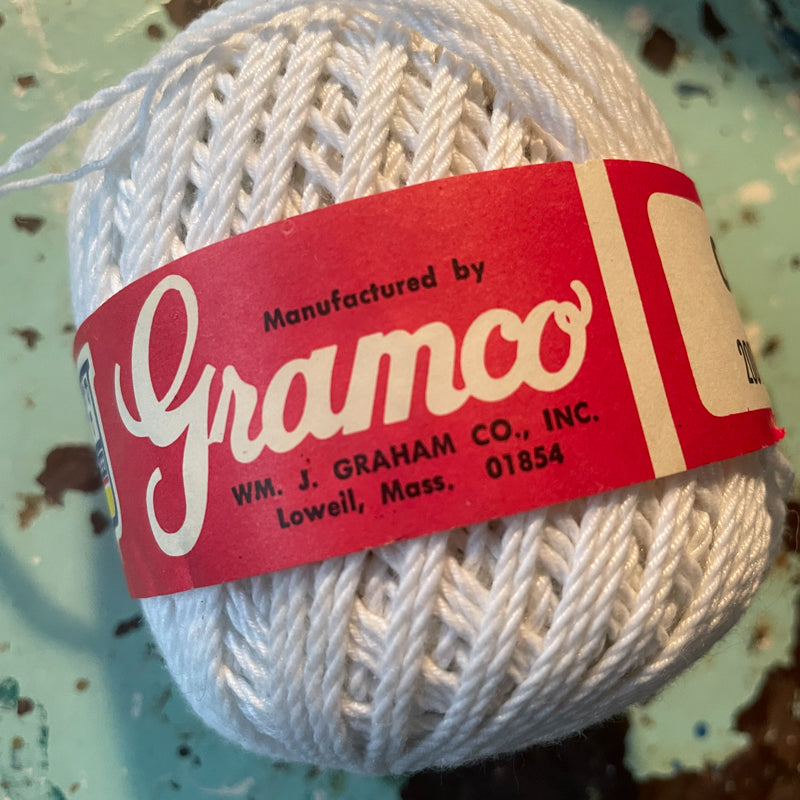 Shipping

• 100% secondhand packaging

• intentionally slow in-house service levels

• ground shipping only

This is climate-competent commerce, and we talk a bit more about each of these strategies on our 'official' shipping policy page:

The Fine Print

Proactive Satisfaction + Refunds

We have adopted a 'generally generous' approach to fulfilling many of our product listings, as sending a wee bit extra can avoid costly errors & 'fix it' shipments (besides, we find most folks appreciate the occasional freebie).

.

That said, if you would prefer to avoid the extras, we will gladly rightsize or downsize your order on request (product price would remain the same because more labor + less product = wash). If you prefer this option, please include a detailed order note to specify the quantity you wish to recieve (i.e. 'please send precise count of 7 for XYZ product').

.

As a rule, we discourage returns - but we also don't abide crappy customer experiences. To initiate issue resolution in the event that we miss the boat with your order (gaps happen!), head to our refund policy page (linked here - and at the bottom of any page) to get started.

Refund policy
'This is a phenomenal shop! Every little detail screams "love, care, quality, reduce, repurpose, reuse, upcycle!" Cannot recommend highly enough! I was blown away! My favorite new shop of 2022!'
-Kimberly, Long Beach CA
secondhand everything:
because the most sustainable goods possible are the ones that already exist.