Regular price
Sale price
$8.00 USD
Unit price
per
Sale
Sold out
Share
Sharpened pencils vary by length - but we'll be damned if they don't work just as well as the new ones (better, if we're gonna get literal about this...).
A standard #2 pencil is 7.5 inches, and they're commonly sold by the dozen -- which means that if you laid those pencils out end-to-end, you'd have 7.5' in pencil length.
SO- this listing provides options (photos representative):
1- one dozen unsharpened, unused pencils (7.5 linear feet) - or -
2- 8 linear feet of previously sharpened, 5" minimum pencils (quantity will vary)
The erasers on *any* of these babies may be a little tough, seeing as some of the pencils are older than we are... but that's easily solved (we'll toss in a pencil-top eraser with each order, and we offer other erasers for sale if you're picky about your rubbers... ;)
Choosing existing pencils = reduced demand for new manufacture = less deforestation & fewer manufacturing emissions. We're offering this alternative-to-manufacture listing because it feels good to choose the most sustainable goods possible (the ones that already exist).
View full details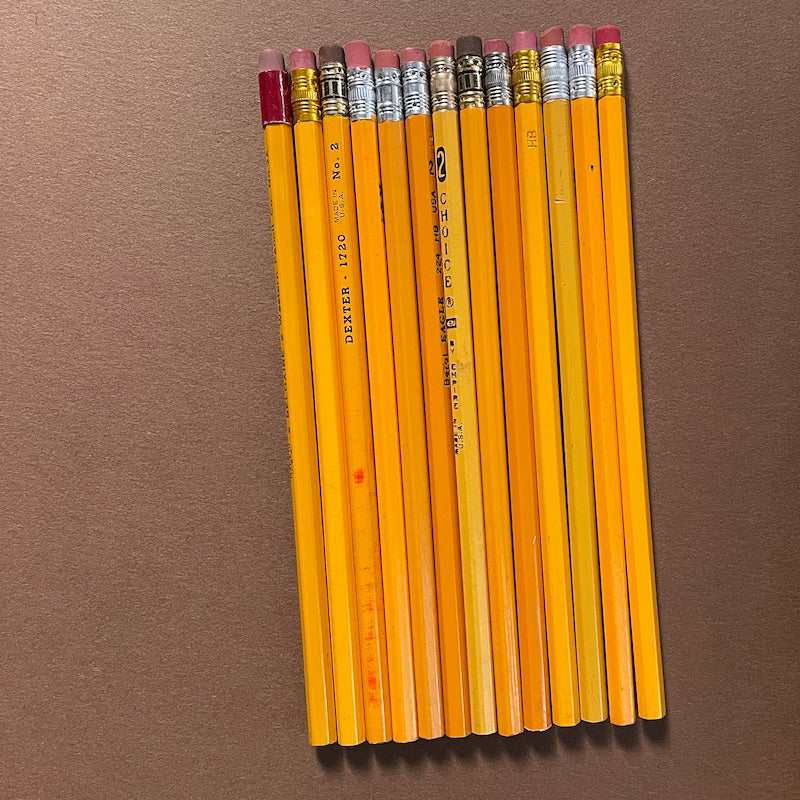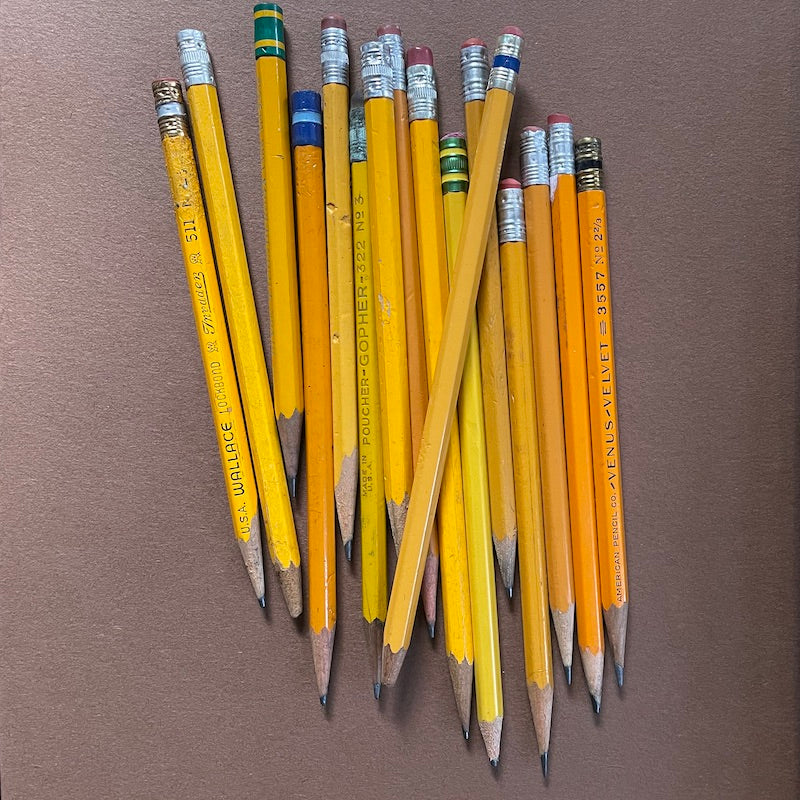 Shipping

• 100% secondhand packaging

• intentionally slow in-house service levels

• ground shipping only

This is climate-competent commerce, and we talk a bit more about each of these strategies on our 'official' shipping policy page:

The Fine Print

Proactive Satisfaction + Refunds

We have adopted a 'generally generous' approach to fulfilling many of our product listings, as sending a wee bit extra can avoid costly errors & 'fix it' shipments (besides, we find most folks appreciate the occasional freebie).

.

That said, if you would prefer to avoid the extras, we will gladly rightsize or downsize your order on request (product price would remain the same because more labor + less product = wash). If you prefer this option, please include a detailed order note to specify the quantity you wish to recieve (i.e. 'please send precise count of 7 for XYZ product').

.

As a rule, we discourage returns - but we also don't abide crappy customer experiences. To initiate issue resolution in the event that we miss the boat with your order (gaps happen!), head to our refund policy page (linked here - and at the bottom of any page) to get started.

Refund policy
'This is a phenomenal shop! Every little detail screams "love, care, quality, reduce, repurpose, reuse, upcycle!" Cannot recommend highly enough! I was blown away! My favorite new shop of 2022!'
-Kimberly, Long Beach CA
secondhand everything:
because the most sustainable goods possible are the ones that already exist.